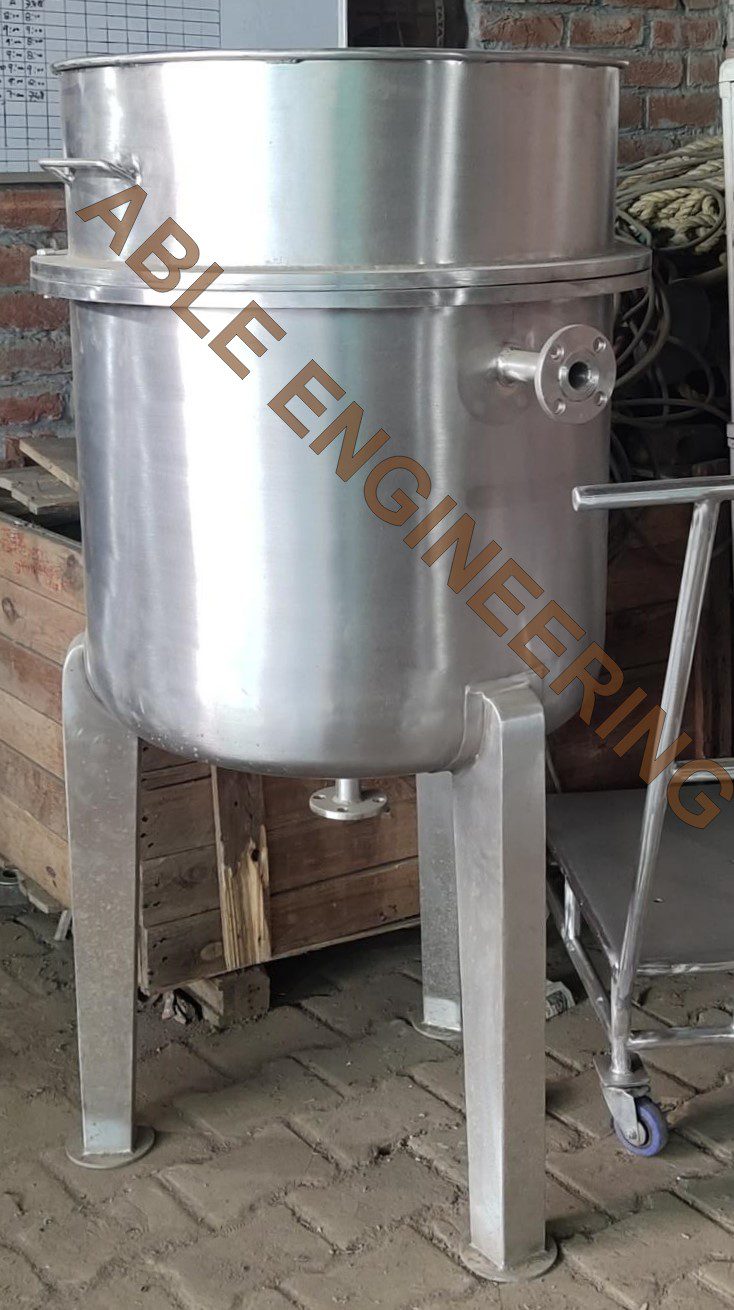 Nutsche filter (Nutch filter) is extensively used in herbal extraction plants and pharmaceutical plants. The Nutsche Filter is a closed vessel design to separate solids and liquids by filtration under pressure or vacuum. The closed system ensures odorless, contamination-free, and non-polluting working conditions, maintaining product purity and hygiene. It provides superior corrosion resistance and also permits the handling of virtually all acids and salts at a very high temperature. It comprises a pressure vessel in which the main shaft rotates and also moves in the vertical direction. Specially designed stirrer blades are on the shaft, capable of performing various functions. These filters are used widely in the production processes of the pharmaceutical, herbal extraction, chemical, and laboratory industries. Able Engineering is a leading and well-known manufacturer of herbal extraction plants and herbal extraction plant machinery in India.
Salient Features of Nutsche Filter (Nutch Filter):
Easy clamping of filter media.
Optional coatings including Teflon.
Pressure / vacuum gauges optional.
Sight glasses and sampling ports.
Easy perforated plate arrangement.
Safety pressure relief valves.
Valves for pressurization, vacuum, venting, slurry addition, draining etc.
Body flange model available for easy cleaning and change over material.
Castor wheels available for easy mobility.
Low energy consumption.
Time reduction for cleaning, maintenance and filter element replacement.
Space and installation costs reduction.
It eliminates the risk of contamination.
---
ABOUT US
Able Engineers Private Limited, also known as Able Engineering, is a leading manufacturer of herbal extraction plant machinery and a fabrication company that offers our clients a wide breadth of experience and knowledge. Our expert team has extensive knowledge of herbal extraction plants and machinery, pharmaceutical plant machinery, food processing plants and machinery, dairy and milk processing plants and machinery, chemical plant machinery, and calcium processing plants.
Our Values
Quality and safety first.
Monitoring continuous improvement through learning and development.
Innovation and creativity in solving problems.
An empowered, committed and motivated workforce.